A Message to the United Nations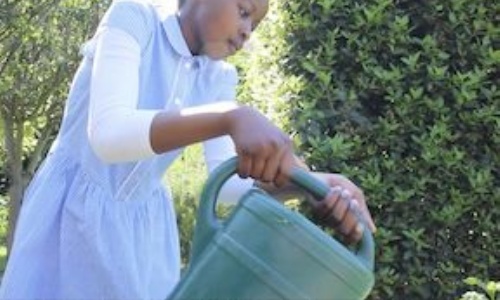 St Luke's chosen to speak out to other schools
This coming November the UK will be hosting the 26th UN Climate Change Conference in Glasgow, Scotland. This will be the 26th global meeting on the dangers of climate change and is called COP26 (Conference of the Parties). Ahead of this, Boris Johnson wanted to produce a short promotional film to let schools know about this event and to introduce some curriculum materials for all schools in the run-up.
There are 32,770 schools in the United Kingdom and because of previous work we have done around ecology, the British Cabinet Office chose the pupils of St. Luke's in Canning Town to make this film!
The climate talks will bring together heads of state, climate experts and campaigners to agree coordinated action to tackle climate change.
They asked our children about what they thought of climate change and had an assembly style talk in the outdoor classroom followed by a Q&A session and filmed some clips of the school.