Music Opportunities
Music Update
St Luke's has an excellent music program available for all our students. Currently, we have children learning piano, trumpet, saxophone, violin, ukulele and singing on various days of the week in our fully equipped music room. These lessons are taught by Newham Music. Lessons start in KS2 (7 years old) and can continue after students leave in Year 6 at Newham Music's other locations. From January 2019 our YRec & Y2 staff will be involved in the 'Learning Through Music' staff develop programme, whereby in the first year trained music teachers team-teach with our staff and in the second year of the programme our teachers lead the sessions having been 'upskilled.'
Many of our students have taken exams from prep exams to grade 5 and have passed with excellent results. Currently, we have several students working on their ABRSM/Trinity grade exams and two of our Year 6 students are already studying music at GSCE level (grade 5&6).
For our students, St Luke's and Newham Music offer orchestra classes on Saturday mornings at St Luke's School. There is First Steps (an introduction to music for younger children), Little Starz Choir and All Starz Choir. These classes are suitable for ages 3 and above. They also offer Ensemble classes for more skilled musicians and many of our older students attend them. We have students (and former students) in Training Orchestra, Youth Orchestra, Band Skills 101, Academy Guitar, NM Jazz Collective, Bridging Sounds Orchestra and All Starz Choir. All these classes take place on Saturday mornings at St Luke's School and are free to any child who attends St. Luke's as part of our unique partnership agreement with Newham Music.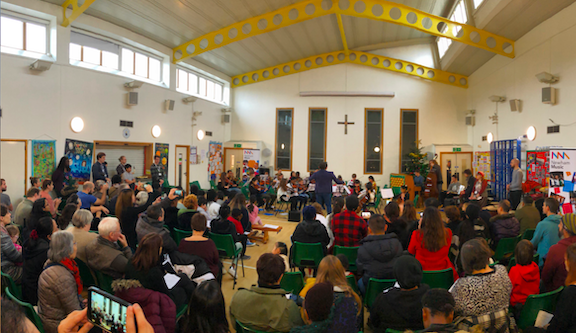 At the end of each academic year, our musicians preform in our music concert, showing their talents in singing as well as their learned instrument, a lovely way to end the academic year.