Year 3
Welcome to Year 3!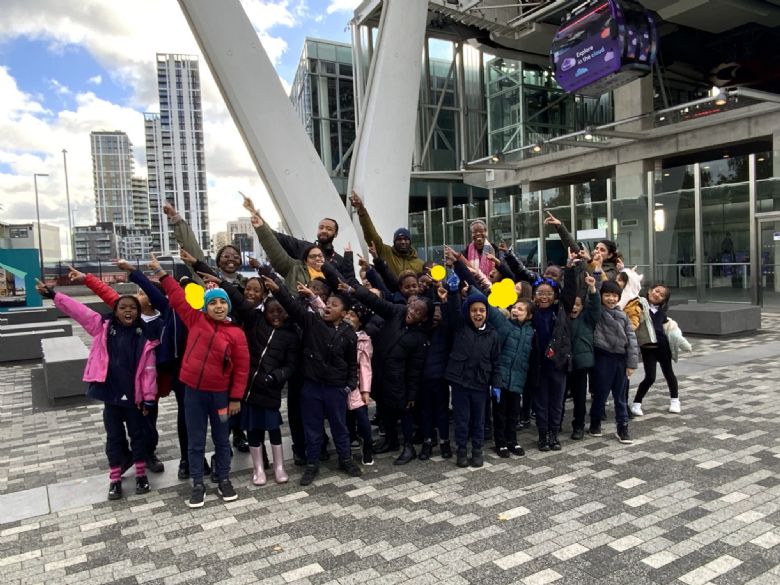 Click here to access the Y3 Meet the Teacher PowerPoint to find out about our timetable and class expectations.
Y3 marks the beginning of KS2: the children will be starting to work more independently whilst exploring a variety of exciting and fun topics. See the links to the left to find out more about these topics, as well as discovering links to support the children's learning.
If you have any queries and need to contact the Y3 team, please email:
y3@st-lukes.newham.sch.uk.
---
Maths No Problem
To support your child's learning, we're giving you an online version of your child's maths textbook and workbook called Parent Guides.
Sign up for Parent Guides by following this link and entering this access code.
Click here to sign up
Access Code: QLA2JS6
---
Reading
Reading is one of the most important things you do at home. Regularly sharing a book with your child will make a great difference to his/her success in school.
We ask that the children read every day for at least 10 minutes. The children are asked to record reading that they have done. This can be by writing new vocabulary they have learnt, writing what they enjoyed or disliked, or even drawing a picture based on their book.
Books and reading records should be returned on Thursday. A new reading book will be sent home on Friday.
---
Homework
Homework is set on Friday and should be returned on the following Friday.
Children will receive their Spelling words, which we would have explored together in school. The children have the week to practise their spelling words.
Click here for some strategies that you may like to use with your child to support their learning.
In addition to their Spellings, children will receive Maths and Comprehension work. This will either be on a worksheet or assigned via Mathletics and Reading Eggs.
---
Times Tables
Please practice times table facts and help your child to see the patterns in the multiplication tables. Start with 2's, 5's, 10's, which the children learnt in Y2. Then move on to the 3's, 4's, 8's and, when these are secure, move to the rest - 6's, 7's, 9's, 11's, 12's. When practising, encourage your child say the number sentence e.g. 3 x 4 = 12, rather than just saying the answer.
Every child has access to Times Table Rockstar, which they can use to practise their times tables.
---
Google Classroom
Every child has a Google Classroom login.
Sometimes, work will be set in Google Classroom for children to complete.
Click here to access the PowerPoint explaining how to log into Google Classroom.