School Awards & Pupil Achievements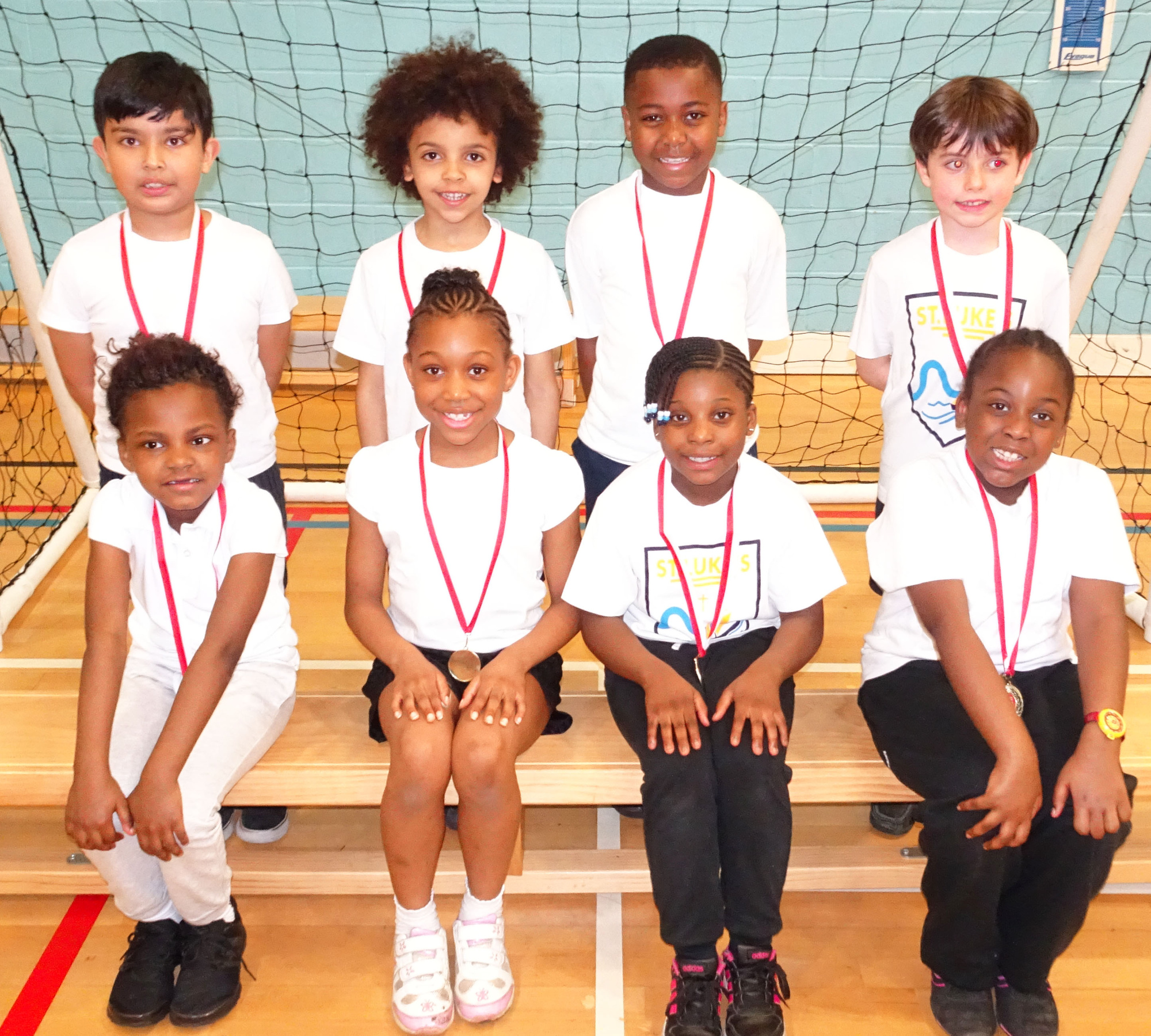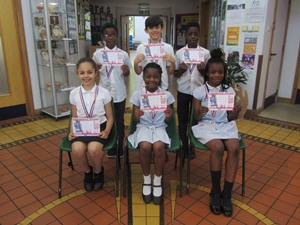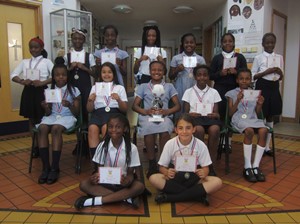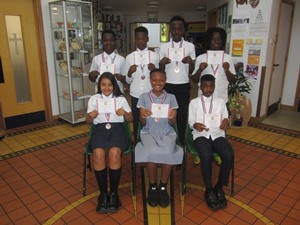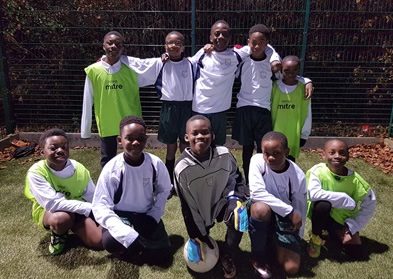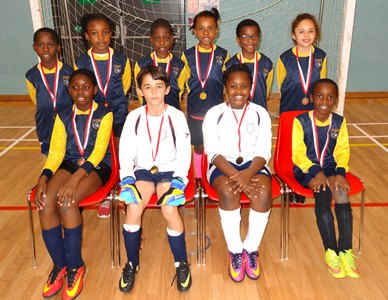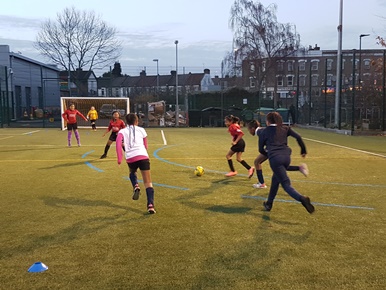 This January we had two football teams (boys and girls) attend the Newham Primary League Fixtures at Rokeby Secondary School. Our boys played two games and won both (beating
St. Helen's and Star Primary) and the girls played four: winning three and drawing one. Both teams are now top of their league. A big well done to both teams!

Y5/6 Indoor Athletics at Sports Dock (UEL East London)
We have had another successful month with St Luke's teams competing at the indoor athletics competition at Sports Dock (UEL East London). We competed in four track events finishing 8th out of 16 attending. This qualified us for the finals to be held at the Copper Box (Queen Elizabeth Olympic Park) later in January. Wish us luck!

KS2 Years 4/5/6 Girls' Football Competition
On Wednesday 19th October our Y4/5/6 girls' football team competed in the Newham Football tournament.

All the schools in Newham were invited and the girls managed to qualify from their group, win their round of 16 match, win their quarter final and then lost 1-0 in the semi final. This meant we went to the 3rd place play-off which we won 2-0. We eventually finished 3rd out of all of the schools in Newham.
The girls played fantastically as a team, always encouraging and supporting each other and were a credit to themselves and the school.

KS2 Year 5/6 Boys' Football Competition
On Wednesday, 12th October 2016, St Luke's played in the KS2 Year 5/6 Boys Football Competition at Langdon Academy. The team played well but sadly we were knocked out on sudden death penalties in the round of 16 after qualifying 2nd from our group. Better luck next time! ("We woz robbed!" said Mr Scott.)

St Luke's v. St Helens
Football Victory!
On Thursday 30th June 2016, St Luke's played St Helen's in the return leg of our friendly football fixture. The team had trained hard for this and played very well, resulting in a 4-0 win.
This was a much improved performance from the first match and the team showed great teamwork, technique and resilience to record this win against a strong St Helen's side. Well done to all the squad who trained and played.
On Wednesday 16th March 2016, nine pupils from Y4 & 5 represented St. Luke's at the Newham Basketball tournament at Langdon's Academy. The team played excellently, showing great communication and drive and qualified from their group to make the semi-finals. Unfortunately we were unable to win our semi final despite an excellent display of teamwork. We ended up finishing 4th out of all the schools competing (many of them Y6!). A big well done to our basketball squad!

Y4 & 5 Basketball Tournament

Handball Champs!
This March, a team of 8 mixed year 3/4 students represented the school at Langdon Academy in the Newham Handball competition. After some tough matches they managed to finish 3rd in their group and qualify for the quarter finals - which they then went on to win 3-2. They then played St Helen's Primary school in the semi finals emerging as victors after a hard fought match that qualified them for the final! Here they played St Anthony's with the whole squad pulling together and showing communication, leadership and excellent teamwork to finally win the competition and finish in 1st place! "The whole squad showed tremendous teamwork and skill and did the school proud!" said a delighted Mr Scott.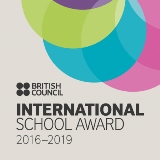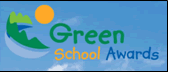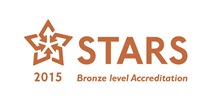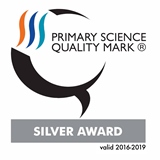 School & Pupil Achievements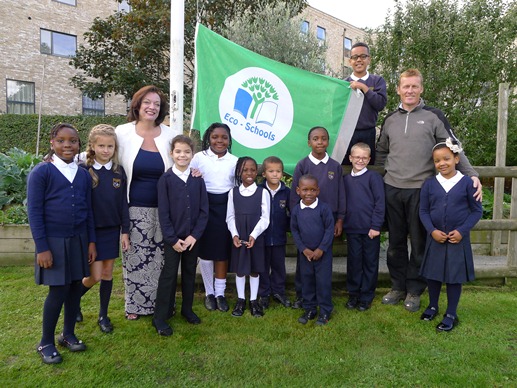 St Luke's has now been awarded 4 Eco-Schools green flags!
The only school in Newham to do so and one of only 255 in the UK